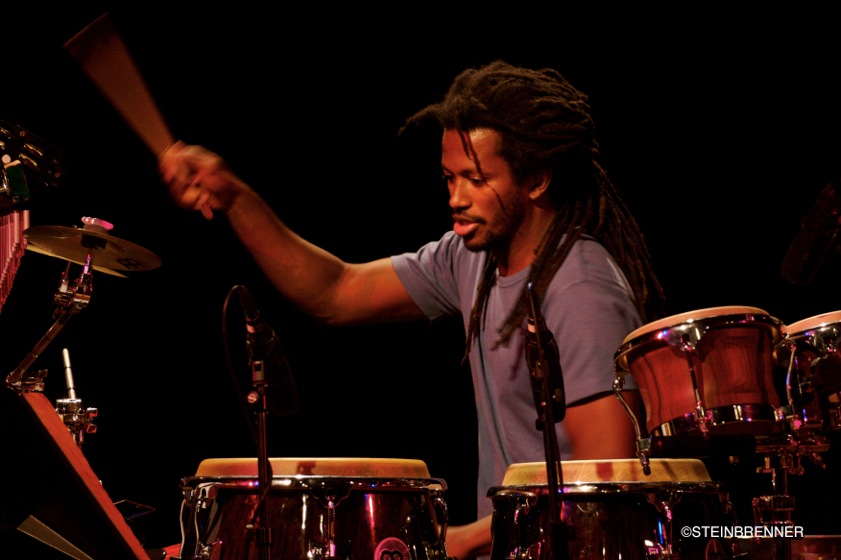 Luis Ribeiro was born in Sao Paulo, Brazil. He came to Vienna as a drum-set student. With Vienna as his homebase, he has become one of the most sought-after multi-percussionists in Austria.
Ribeiro teaches percussion at the University for Music & Arts in Vienna.
Luis has had the opportunity to work across several musical genres with such varied artists as:

POP/ROCK/FUNK: Latin-Pop crossover sensation Ricky Martin (part of Europe promo-Tour), pop-singer Gloria Gaynor, Dancing Stars Orquestra(Live TV show), Jose Feliciano, Count Basic, Sandra Pires, Dorretta Carter, Rodney Hunter, Joni Maden
CROSSOVER: Opera star bass-baritone Erwin Schrott, Martin Grubinger, Opera star Thomas Hampson, Vienna Symphony Orchestra, Hollywood in Vienna & the Radio Symphony Orchestra, Angelika Kirchlager, The Vienna Boys Choir, Iugudesman & Joo.
JAZZ: Randy Brecker, saxophonist Bill Evans, Miroslav Vitous, Bob Berg, Erick Marienthal, Dean Brown, Frank Gambale, Hiram Bullock, Bennie Maupin, John B. Williams, Vienna Art Orchestra, Jazz drummer Adam Nussbaum, Daniel Schnyder
AUSTROPOP: Rainhard Fendrich, Georg Danzer, Stefani Werger, Marianne Mendt, Wolfgang Ambros, Wilfried, Schifkowitz, Hansi Lang, Adi Hirschal
WORLD: Hubert von Goisern, Timna Brauer, Harry Stojka, Maria Bill, Alegre Correa, Dobrek Bistro
…just to name a few…
Luis Ribeiro is also an internationally recognized rhythm teacher – leading exciting and inspirational workshops focusing on body coordination and rhythmic memory, classes in various percussion instruments, as well as interactive seminars on Brazilian music.